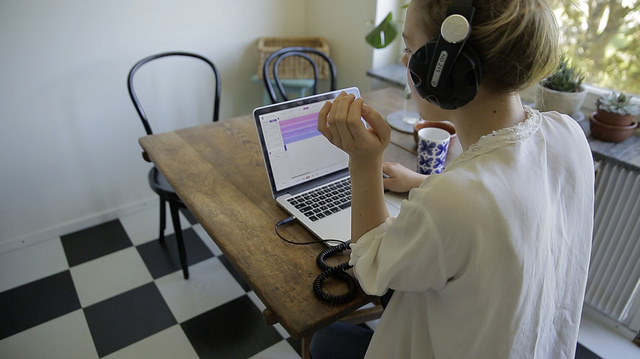 Launching Podcasts With These Tips From A Pro
July 18, 2018
Launching podcasts is a great way of grabbing the attention of 42 million Americans above the age of 12 who listen to podcasts at least on a weekly basis, and monthly listeners are growing up to 24 percent a year.  That's four times the number that go to the movies every week according to a 2017 Edison Research survey (http://www.edisonresearch.com/the-podcast-consumer-2017/)
The future for podcasting revenue is even more exciting, says the Interactive Advertising Bureau (IAB), the entity that tracks and reports on digital ad revenue which projects the industry will top $659M by 2020 (https://www.iab.com/news/us-podcast-ad-revenues-2017/). The digital advertising community clearly views podcasting as an efficient, effective way to reach and engage audiences. In fact, advertising revenue in the podcasting industry increased 86 percent in 2017, to $314M
It's true. As higher-quality listening technologies and more distribution platforms find their way into the market, we have greater access to exactly what we want when we want it. The podcasting industry is aging gracefully, giving us more opportunities to tell a story and connect with people on an intimate level.
—with a minimal barrier to entry.
Making an ace podcast is easier than you'd think, says podcasting expert Meredith Allen. Before you jump in, however, keep in mind that quality recordings take forethought, planning and proper execution. Remember, too, that building an audience takes time.
"The goal is to excite, inspire and inform your listeners with content that is valuable and insightful, and establishes you as a coveted resource for your community of listeners," says Allen, a technology consultant and international presenter for Soundtrap, the online music recording studio that was purchased by Spotify in late 2017.
Soundtrap's digital podcast and online recording studio works across Android, Chromebook, Mac and Windows. The cross-platform technology makes it easier to use than many other recording platforms because it accommodates all devices, integrating across phones, tablets and laptops, allowing recording from virtually any location.
Create a Podcast You'd Want to Listen To
Allen tells me beginners can produce great podcasts if they follow these few simple guidelines:
Decide on format. Decide how you will deliver your podcast. Will you produce it in narrative? Talk-show format? Whatever format you choose, be consistent. And you may want to consider having more than one host. Discussions are generally more interesting with differing opinions and back-and-forth conversation.
Choose your content. Pick a topic that that sparks passion in you—the "thing" you can talk about endlessly with just about anyone. That way, you're on track to interest the community you want to reach. Keep a running list of topics.
Brand your podcast. Pick a name that addresses the topic and is also compelling to your audience.
Select a length. Will you regularly have enough quality content for 15 minutes? 30 minutes? An hour? Be consistent here if you intend to create a series of podcasts. People will come to expect podcasts of equal length every time they listen in.
Invest in quality equipment. Clear audio is critical to creating a podcast that is professional and free of static and outside interference.
Decide on a broadcast schedule. If you're truly serious about developing a podcast series to attract a regular following, stick to a predictable routine. Will you broadcast once a week? Twice a month? Once a month? Your audience will grow to expect your podcast on the promised date, and it's important to provide it when you say you will.
Ears to the Grindstone
Once you've mapped out your planning process, it's time to get busy with production. Allen suggests these steps for beginning podcasters:
Spend some time listening to high-quality podcasts to get a sense of what works and what doesn't.
In pre-production, determine who will be heard in the recording and if you will bring in guests for interviews. If budget permits, consider hiring a professional voice for the intro.
Record short portions of audio at a time, making sure to save often. It sounds backwards, but Allen recommends recording the introduction last. That way, podcasters have a better understanding of the entire podcast and can more easily sum up its theme.
Take the time in post-production to edit and refine the audio. Add music, ambiance, and sound effects, making sure to properly credit the artists that are featured in your podcast. You'll find that these nuances really enhance your production. Export the file as an mp3 or upload to the proper social media channels.
Link your audio file to Twitter, Facebook, your website and blogs, and other online platforms. Share and promote the podcast to the appropriate audiences. Give your listeners the space to engage with each other and with you—through voicemails, emails, tweets and Facebook messaging.
If you take a thoughtful approach to podcasting, this rich medium will help you connect—really connect—with your listeners, deliver content that matters and impact their lives in a positive way. Happy podcasting!