Project-Based Music Learning Inspires Summer Campers
October 20, 2021
Dr. Marci Major, Founder and Director of Music Service Learning inspire the non-profit's efforts to provide college students with access to diverse, equitable, and meaningful experiences in music education. During the pandemic, she served as Associate Professor and Chair of Music Education and Music Therapy at West Chester University in Pennsylvania. Dr. Major noticed how teacher prep students severely lacked field experience inside K-12 classrooms. Seeing an opportunity to assist schools faced with the turmoil of closures and programs turned upside down, she recognized a need that could benefit students at both the collegiate and K-12 levels.
What started as a grassroots effort to provide college students and interns with teaching opportunities for kids in local communities soon grew into an incorporated organization with an executive board, artistic advisors, and mentors. The organization's project-based experiences supplement the college music education curriculum and provide students with a scholarship to help dismantle the privilege associated with volunteer experiences. University interns teach K-12 students in various areas, including virtual ensemble work, private music instruction, and student song composition. They also work collaboratively with teachers to discuss, deconstruct, and reimagine lesson plans while developing open-access materials for any educator searching for inspiration.
Partnering for Growth
As the organization grew, Dr. Major looked into partnering with various universities and outside music providers to supplement what they could offer. She immediately thought of Soundtrap. "It would be amazing if all of our college students or interns had the working knowledge of Soundtrap," she says. "So when they start their jobs in their school districts, they can say they know how it works and ask to use it." 
After formally reaching out to Soundtrap, the collaboration went into effect. The Music Service Learning and Soundtrap teams brainstormed, coming up with the idea of a virtual summer camp in which students would develop their songwriting projects.
Hannah Knauss, a Choral Director at Interboro High School, Music Service Learning board member, and Dr. Major's co-author on the book, Choral Connections: Enhancing Ensemble Experiences, was another key collaborator. Experiencing the power of songwriting through Music Service Learning, she experimented with the process in her high school choral class."It prompted me to think about how we can include this as part of a music education curriculum that goes beyond the ensembles, choir, band, and orchestra," she says. Using Soundtrap, purchased by her school to teach and record with her students. The results were phenomenal.
After hearing of the success, Dr. Major knew she had the perfect candidate to be one of the directors of the Virtual Summer Camp. The organization phase launched with Knauss heading up the curriculum side and fellow Music Service Learning artistic advisor and co-director Spencer Camacho running the technical and guest artist coordination.
Virtual Songwriting Camp Takes Shape
The virtual camp began in the summer of 2021, with12 kids (grades 5-12) working two hours a day for six days and six nights. The directors split efforts into two groups: a beginning level and a higher level. Camacho worked with the high-level students, individually teaching them advanced production techniques in Soundtrap, including splicing, cutting, and sound effects. He also coordinated the outside performers and speakers that presented to the virtual campers. Knauss centered on the beginning group who all worked collaboratively. Some campers concentrated on lyric writing while others focused on using Soundtrap tools such as looping.
"The loops were amazing in Soundtrap," says Knauss. "I love how they're built by a family structure, and the students knew that picking loops by a similar name meant they went together." For students new to recording or lacking instrument training, it was perfect. They could build a drum track with little effort, decreasing the stress of the learning.
Songwriting Summer Camp Showcase – Luvans
Soundtrap's activity history was also a useful feature for Knauss as she monitored and supported student progress. She could see when a student went in to edit or add to the recording. This allowed her to observe an astonishing amount of student effort. Even after the day's two hours of allotted learning time had expired. Campers took ownership of the creative process and were self-motivated to refine their work.
A portion of each day's two-hour session was used for learning, with the remainder left for breakout work on songs, especially as the week progressed. According to Knauss, all the students exceeded expectations. They began the work as strangers and ended by demonstrating tremendous collaboration and growth. Some students jumped from the beginning level to the higher in only three days. Students consistently added loops and improvements throughout the week. Not only did these kids take ownership. They loved it. Building confidence in themselves and their abilities is rewarding.
Songwriting Summer Camp Showcase – Dream House Collaboration
The Virtual Songwriting Camp's Weekly Schedule:
Sunday –  Looking at the organizational structure of a song and hook. The terminology of song elements was the focus with a concentration on the importance of a hook. Assignment: Find 1-3 catchy hooks from songs students enjoy.
Monday – Guest speaker and performer mixed with harmony lessons. Terminology relating to the tonic, chord progressions, and circle of 5ths introduced. Assignment: Start a project in Soundtrap and add a counselor as a collaborator. Remember the two-loop minimum and a maximum of 30 seconds!
Tuesday – A focus on lyrics. Rhyme scheme, story, verse vs. chorus, and literary devices introduced. Assignment: Two areas to explore over the remaining days with a focus on lyrics, loops, hook, form, and chord progressions.
Wednesday – A focus on melody. The succession of pitches, repetition, length of melody, and simplicity are discussed. Tool learning such as solfege, instruments, and piano in Soundtrap. We also recommend using Google notes of scales. Assignment: Upper Levels continue on individual songs while lower Levels work on expanding collaborative song – "Dream House."
Thursday – Full work on the song. All levels continue to work and add instrumentation and edits to songs. Students are asked to invite people to attend the showcase.
Friday – Showcase. Everyone convenes to ensure pieces are ready, followed by a live virtual showcase attended by parents and friends in the evening. A survey on the camp is also distributed for feedback. This valuable information is for future camp development.
Songwriting Camp Virtual Showcase: 
Future Outlook
Looking ahead to future virtual camps, Music Service Learning is considering making it a year-long journey with the possibility of a cohort meeting on the third Saturday of every month. The summer camp will be improved based on input from this year's participants, and Knauss has surfaced the idea of adding an extra week to provide more time for playing, listening, and receiving feedback.
As Music Service Learning grows, Dr. Major and all involved are looking for additional opportunities to collaborate with Soundtrap. As college counselors gain an even greater grasp on the program, the plan is to use it in more project-based learning. Through it all, it's about equity in the eyes of Dr. Major. This year's virtual camp asked only for a nominal fee. Generously accepting donations from those that could afford to pay more helps as well. Her efforts to expand the paid internship program for college students this upcoming year point to a continuing commitment to equal opportunity and access as an organization.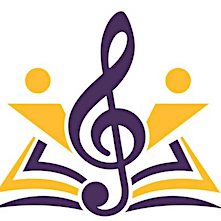 Learn more about Music Service Learning and visit them on YouTube, Facebook, and Twitter.
There were countless wonderful projects produced by the students at the camp using Soundtrap. Here are links to additional compositions:
Student Songwriting Camp Showcases: Luvans, Maso, Dream House Collaboration, Liv, Hannah, Reese, Sarah, Ryleigh