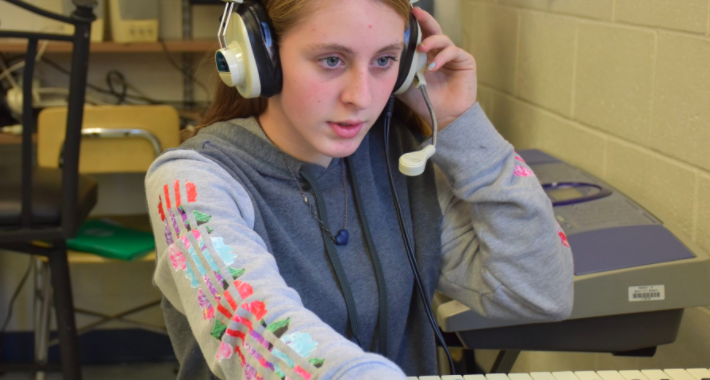 4 Ways to Get More Out of Podcasting Quickly
April 10, 2018
Serial, one of the most popular podcasts in the United States boasted a full-time production team of twelve, not including music writers and other contractors, working for months before publication. Most of the time our students are not able to assemble teams of twelve professionals working full-time for months on a podcast.  
When we ask students to create quality podcasts, we need to be mindful of the time constraints and weigh carefully how much instruction time we are willing to devote to the objectives of the podcast assignment. One alternative is to simply accept low-quality podcasts, hoping that curricular objectives can be met in spite of distracting production issues. This approach denies students the opportunity of real-world application and may create an illusion in students' minds of the impossibilities of creating high-quality work.  
Shorter-term assignments also have the advantage of giving students the ability to produce multiple iterations. When students are working on long projects, students (and teachers) can become very focused on reaching the final project and opportunities to explore multiple solutions to problems are diminished because of the need to reach a point of completion and create a finished product.  
Below are four ideas to speed up the process of podcasting. The goal is that students are challenged to limit their roles so that they can produce higher quality through multiple reiterations. It also allows a teacher to focus on specific aspects of podcasting that students may need more support on. This approach also enables teachers to place a podcast creation activity in a shorter time period, opening up more flexible opportunities for using this medium. 
Use Pre-Recorded One-Sided Interviews
Interviews like this from world famous sitar player Annoushka Shankar feature only the answers to interviewer's questions. Students could build a podcast by creating questions to ask Annoushka eliciting the pre-recorded answers. While these type of one-sided interviews are easily found on the internet, teachers could also use Soundtrap software to edit interviews to answers only.  
Divide and Conquer and Non-Linear Recording
Once students have developed their scripts, Soundtrap makes it easy for everyone to record on their own, sync the recordings, then put them in order. Rather than recording from start to finish with each person waiting for the other people to talk, students can record just their lines, making sure they sound great, then sync up with everyone else. Students are able to take responsibility for their own work without pressure from anyone else to complete a task before group members can complete the next task. This kind of non-linear approach also becomes a tool that students can use in other kinds of projects as well.   
Use text to speech apps
There are a number of web-based programs and apps that convert text to speech. Text to speech apps can allow students to create multiple voices to add interest and create virtual discussions even when they are creating a podcast by themselves or in a small group.  
Dramatize published works
Writing and developing a script is just one part of the podcast process. Delivering lines with confidence and expression, organizing clips, and ensuring good sound quality are also objectives. Students can begin with a script that is already written- maybe a news article, a transcript of an interview, or even a reading from a textbook. The teacher can organize the excerpt into individual parts or have students work in groups to split up the text in ways that create a conversation and discussion.  
Creating a high-quality podcast from start to finish is a significant task and a literacy skill that demands time and practice. These ideas not only create high-quality products in relatively short amounts of time but also hone students' skills for all parts of multimedia writing and production.  
About the Author: Bill Manchester is a music specialist in the Bexley City Schools, a public school district in Columbus, OH, USA. He teaches a required middle school course that builds students' performance, creativity, and critical thinking skills through music and other performing arts. He holds degrees from the Ohio State University and Belmont University teaching experience spanning from kindergarten to college in music, math, STEAM, and reading.