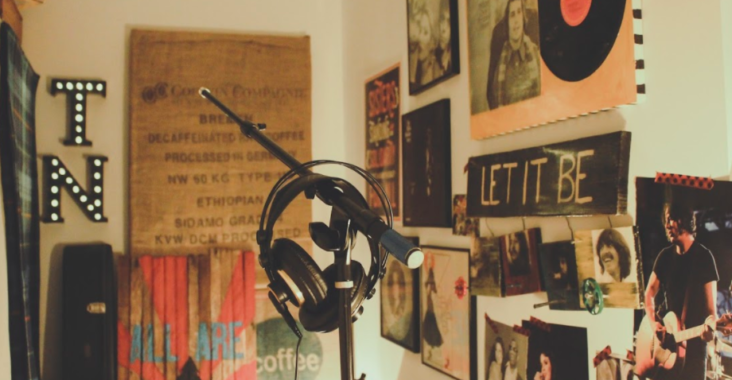 Australian Indigenous Music Composition Project
April 25, 2018
Acknowledgment
We wish to pay respect to all Indigenous people of Australia, both past & present, and further
acknowledge the important role that Indigenous people continue to play within our communities. We respectfully acknowledge the past and present traditional owners and custodians of these lands and
waters and respect their culture and identity. We acknowledge the custodians of culture and heritage, and the contributions of Indigenous people in educating people in this country, which we all share and live in together.
Background of the Music Composition Project
The task was completed in conjunction with the eLearning Resource. This resource is
an online 'textbook' covering a wide variety of musical concepts. It features examples from many
diverse styles as well as quizzes and aural training.
The e-LR has an extensive section on Australian Indigenous Music. Within this section are pages and
videos about indigenous instruments, compositional devices and audio examples. Within the audio
samples are a number of contemporary loop-based samples.
The design of this task incorporates ideas from The e-LR and uses its sound samples alongside those of
Soundtrap. The aims of the task are to create a rhythmically fluent foundation with featured samples
derived from Indigenous instruments, performance methods and styles.
Task Outline
Students will create a digital loop-based composition by using existing Soundtrap loops and importing
new loops.
Create a two-minute composition project using Soundtrap. You must include the following:
A minimum of 5 different loops available on Soundtrap.
A minimum of 5 different loops from the Indigenous Music Loops folder on Google Classroom
(you must import these yourself).
Setup Instructions
It is important that you complete these steps correctly for the teacher to access your composition:
Go to your Year 7 Google Classroom page.
Find the Composition Task post.
Click the link to access the project.
Edit the Name of your composition to (Your Name)'s Composition.
Click save.
Composing Tips
Tick these off before you submit your final composition project:
Start by creating a rhythmic foundation using Soundtrap loops.
Use a combination of loops available in Soundtrap.
Add your Indigenous sounds over the top of your rhythmic foundation.
Use a combination of loops from the Indigenous Music Loops folder.
Create a sense of space by avoiding the use of too many sounds at the same time.
Progressively add layers to build up the tension to change the mood of the piece.
Progressively remove layers to resolve tension to change the mood of the piece.
Use dynamic contrast (loud and soft) to create the unexpected.
Experiment by combining different sounds to create different timbres and to change the mood of the piece.
Experiment by changing the tempo to change the mood of the piece.
Submission Requirements
Ensure your teacher can access your Soundtrap score.
Ensure you have named your Soundtrap file with a meaningful name.
Ensure you have clicked SUBMIT on Google Classroom.
Extended Learning
Edit the Soundtrap loops to change the chords.
Import recordings of famous Indigenous speakers who have presented on topics such as
reconciliation, recognition or land rights.
Soundtrap – Lesson Plan 1 Snapshot
Using external samples from Google Drive in Soundtrap.
The class has laptops and are logged in to school server (with individual student IDs linked to Google
and Google Classroom).
The teacher has prepared a shared Google Drive folder of one-shots related to Indigenous music for
Assessment task.
STEPS (Google)
1. Login to Google Drive, open the folder of prepared samples (shared with you by the teacher). Download
Folder. When complete, right-click to open file location.
2. In the dialog box, select download folder and copy (Ctrl C).
3. Navigate to the local documents folder. Paste contents into the documents folder, so it can be located
when in Soundtrap studio.
STEPS (Soundtrap)
1. Login to Soundtrap and enter the studio.
2. Click import sounds button.
3. Navigate to documents folder to find external samples downloaded earlier.
4. Import sounds. Note, these sounds may not be beat-mapped so will function differently from
internal Soundtrap files that automatically loop neatly etc.
Activity
Students to experiment by matching external samples to beat.
Australian Curriculum Achievement Standards

Students identify and analyze how the elements of music are used in different styles and apply
this knowledge in their performances and compositions.
Students manipulate the elements of music and stylistic conventions to compose music.
They use aural skills, music terminology and symbols to recognize, memorize and notate
features, such as melodic patterns in music they perform and compose.
Australian Curriculum Content Descriptors
ACAMUM092 – Experiment with texture and timbre in sound sources using aural skills
ACAMUM093 – Develop musical ideas, such as mood, by improvising, combining and
manipulating the elements of music
ACAMUM095 – Structure compositions by combining and manipulating the elements of
music using notation
Marking Scheme
The rubric for assessment is linked here.
This work is licensed under a Creative Commons Attribution-ShareAlike 4.0 International License.