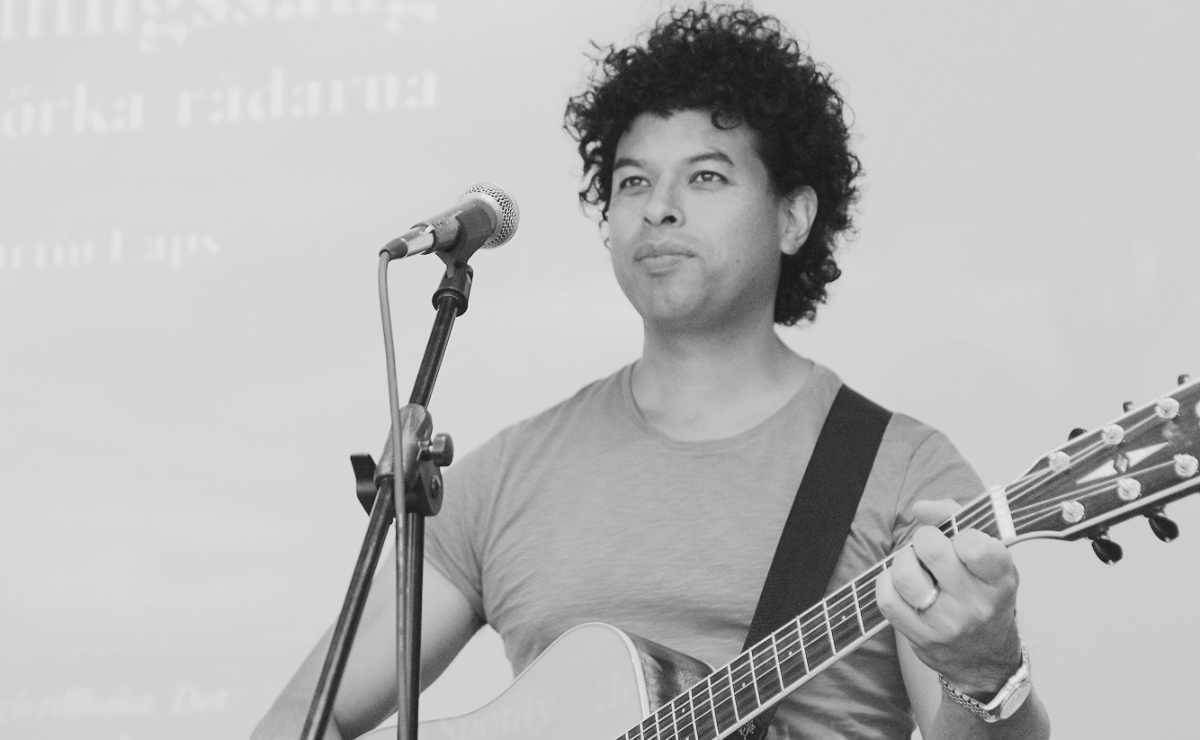 Classroom Creator Series: Martin Laps
December 22, 2022
Although Martin Laps has taught for over 20 years and now enjoys a peaceful life in the Swedish countryside, his interest in teaching actually started with a passion for music. "During my childhood and teenage years, I explored music. I played in bands and orchestras and developed my music theory knowledge," recalled Martin. However, what fanned the flames of his passion for music is a unifier for many that become committed to the arts – Laps had some incredible teachers. 
Early Years 
"During this time, my teachers taught me to become a better musician and enjoy music in the company of others, " said Laps. "However, it wasn't only music. I remember my teacher in social science, Stefan, and my teacher in language and literature, Inga, who were inspiring grownups that guided me in my [education] as a young boy."
In his later teenage years, Laps found himself torn between two passions, music and storytelling. As Laps explained, he saw his passions "As two art forms strong in themselves but also two arts married within themselves." 
Although each pulled him in a different direction, he learned how they could work to complement each other. When he asked for advice from a teacher for a song, instead of ignoring him, she helped him create compelling lyrics for his songs, intertwining storytelling with his songwriting. He fondly recalled, "After all these years, I remember how she put effort into a young student's songwriting dreams."
Instead of abandoning one passion for another, Laps utilized the skills taught to him by his educators — becoming successful in both songwriting and storytelling. Today, he has written two children's books and published music on Spotify. 
Becoming an Educator
The confidence built through the help and guidance of Laps' teachers helped him discover his third passion at 21 — teaching. He went to university and earned three degrees, a master's in social and cultural analysis, a teaching degree, and a music teacher's degree. However, despite an abundance of education, Laps was not free from the occasional missteps that come with starting in a new field. 
"In my early years, I made all the mistakes one can [make], and I still make them to learn the art of teaching, " said Laps. "That's when I found out I wanted to teach music, language, and literature in one." Gradually, Laps' skill deepened, and he began to understand "the art of teaching." 
After a few years, Laps moved with his wife and first child from Stockholm to Simshrisham. The beauty of the Swedish countryside was idyllic, and the region was full of culture. However, Laps couldn't help but notice the region's school-related issues, which carried over from his time in Stockholm. 
 "First, a general problem in the whole of Sweden is the context of reading. In surveys, it is clear that kids don't read as much as they [should]. Teachers are facing the fact that literature and reading no longer have a role in students' lives," he said. "Second, schools are in great need of helping students with language development." 
When Sweden underwent school reform four years ago, Laps was assigned additional duties when the principal selected him as First Teacher to assist with school development and educational leadership. 
He took this role as an opportunity to enact much-needed changes in how his students were learning, collaborating, and connecting. "When I sat down to plan my project as the First Teacher, I instantly knew what I would do. I was going to connect literature with the school subjects art, literature, and social sciences using Soundtrap."
Implementing Soundtrap for Education
Laps first discovered Soundtrap for Education at Linnaeus University through the Make Music Matter program, of which Laps has been a member since its inception. Initially, Laps opposed Soundtrap, as it was contradictory to how music education was taught in Sweden.
"During that time, music in Sweden lingered on instruments," said Laps. "But digital creation for students was now the focus." Laps' initial hesitancy was justified, as previous DAWs and hard drives were challenging to maneuver, and interfaces were difficult for students to understand. However, Soundtrap was different. 
Laps described himself as "relieved"  when he started using Soundtrap with his students. 
"[I tell my colleagues] using Soundtrap is like driving a car [with cruise control]. You tell Soundtrap what you want it to do, and the program helps you make beats and loops fit with the music in your mind," he said. 
With the help of the Tim Bergling Foundation  and Bergling's parents, Swedish students were given access to create with popular music – as long as the songs were part of the Make Music Matter Project. As a result, Laps assigned a Soundtrap project featuring the ever-popular Avicii songs "Wake Me Up" and "Without You." 
Laps could easily get his students involved in his the classroom projects when they were able to experiment with audio files from the likes of the internationally-renowned Swedish DJ and music producer.
"I informed them that the Soundtrap project [for this lesson] was to make a remix [using Avicii's songs]," recalled Laps. 
The assignment using  Soundtrap for Education asked students to integrate Sandro Cavazza vocals from "Without You" to create their own music. Afterwards, they had a class discussion about the meaning of the lyrics and then went on to create original songs using Sandro Cavazza's recorded loops.
Even his youngest students could navigate Soundtrap's intuitive interface and craft polished songs. Additionally, students were in awe of their ability to create mind-bending pieces with well-known audio files from Avicii. However, music wasn't all that Soundtrap allowed Laps to create. 
A Studio for More than Music
"Soundtrap is a dream for music creators. [It] is not only a platform for music creators, but it is a platform for literature, science, or discussions…." he stated.
Soundtrap has become pivotal in Laps' educational programs and his colleagues' lesson plans. Even educators without a musical background have been able to incorporate Soundtrap into their curriculum. 
"I discovered the podcast feature and did Soundtrap work with many subjects simultaneously," he remarked. "I'm a strong believer that school education can be more than [textbooks], and I truly believe that children learn more if they are challenged to create on their own."
Laps says that the use of Soundtrap for Education spans far beyond another EdTech program that students simply tinker with in class or at home. With Soundtrap for Education, Laps and his colleagues have implemented what they refer to as "a new method, where Soundtrap is the base."
For example, while working in groups, one teacher instructed students between the ages of ten and twelve to ask other pupils to study a topic and record a podcast about their research. Then, the teacher gave them a test to evaluate their knowledge and compare podcasts with other groups. 
From there, students were instructed to listen to another group's podcast and provide feedback recorded in Soundtrap. Using Soundtrap, students were required to engage in the subject matter actively.
Since then, Laps has found new ways to incorporate Soundtrap into his lesson plans. During one lesson plan, he provided students with a couple of sentences from a book and instructed students to "paint these sentences with music." 
Students could understand the nuance of emotion when they had to assign music to the sentences they were reading. The exercise distinguished between memorizing and understanding the material, allowing students to build emotion into their reading. 
When it comes to Soundtrap for Education, there is no shortage of ways for students to express their innermost thoughts and feelings. Ultimately, these innovative EdTech tools provide educators worldwide with the resources they need to get students excited about learning, whether in the classroom or at home. 
Today, Martin Laps is an author, musician, and teacher. However, none of that would have been possible without the tremendous support of the teachers who believed in him. Everyday, Laps is taking the lessons learned as a teenager and applying them to help his students succeed in their own passions. 
Implement a New Teaching Method with Soundtrap
Soundtrap for Education is the ultimate audio production platform for students and teachers to create and edit audio recordings. Pupils and educators can easily tap into their artistic side with this intuitive audio platform that facilitates a creative learning environment for every subject, regardless of the student's age or experience level.
With Soundtrap for Education, students and teachers can collaborate with advanced cloud technology at any time or place. In addition, the platform comes equipped with a robust resource portal, with tutorials, an external curriculum, and lesson plans to complete the educational experience. And to ensure privacy, teachers can ensure that student collaboration is safe and secure with invite-only groups in Soundtrap's versatile digital environment. 
If you want to enhance your educational experience with an intuitive cloud-based audio production platform, get started today with Soundtrap for Education! And be sure to share this article with other teachers in your network to help spread the joy of learning through sound.